Welcome Inspired Insider Listeners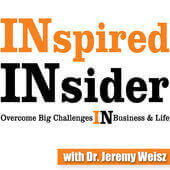 Here is everything we talked about on the podcast
If you are on this page, it's because you heard Dr. Jeremy Weisz and me talk on the INspired INsider Podcast. I hope you had as much fun listening to us as I did talking with Jeremy. He is a great host who has a mission for helping you have a better life and business.
At ONEHOPE, our mission is bringing people together to celebrate and serve the world. We started with award-winning wine and have since expanded into gourmet coffee and thoughtfully-crafted gifts; all of which empower people to serve the world via everyday actions.
We've donated more than $2M to date, helping to provide over 1,175,000 meals, plant 56,000 trees, help 18,000 animals find forever homes, provide 46,000 life-changing vaccines, fund 3,300 clinical trials for women with breast cancer, and much more. Thank you for being part of the movement and making the world a better place.
Cheers!
For all your corporate gifting needs, contact gifting@onehopewine.com and get 10% off for mentioning the Inspired Insider Podcast!
Jake Kloberdanz
CEO and Founder ONEHOPE WINE